Bioiberica strengthens its position in the American market with Cera Trap®, its biological attractant for controlling fruit flies.
Monday, 17 May 2021

Latest news | Products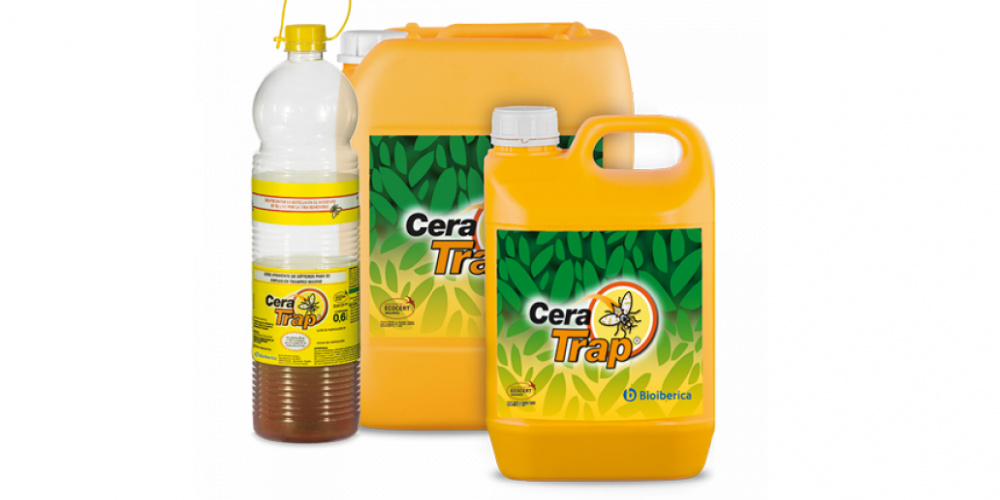 ---
Cera Trap® is a food attractant used for mass trapping in most Latin American countries. It stands out for being a very effective product for the control of several fruit fly species on the American continent (Ceratitis capitata and Anastrepha sp.). Throughout the last decade it has consolidated and secured its position as the most used attractant on the American continent since its introduction in Argentina in 2010.
The proof of this is that recently Colombia organised the American Congress on Fruit Flies, at which a series of articles related to the product were presented. Among them, worthy of mention are those that referred to direct damage caused by Ceratitis capitata in coffee crops, where Cera Trap® exerted a direct and totally organic control on fly populations.
Another outstanding aspect of the product is its mass use in Official Programmes for the control of Ceratitis capitata, as it is considered an indispensable tool in this type of activity, including the eradication of outbreaks in the Dominican Republic and the Galapagos Islands, large-scale use in the MOSCAMED programmes in Mexico and Guatemala, or the programme to contain Anastrepha grandis in the Darien Gap (Panama) so that this fly, which is so harmful in South America, does not travel to Central and North America.
In the private sector, it is widely used by mango, citrus, fruit tree and dessert grape growers in countries such as Argentina, Uruguay, Mexico, and Peru, mainly in crops destined for export. It also highlights its use practically indispensable for organic producers, since Cera Trap® is certified to be an organic product.