Bioiberica - Plant Health actively participates in the II Congress of the Microbiome
Friday, 05 November 2021

Latest news | Terramin® Pro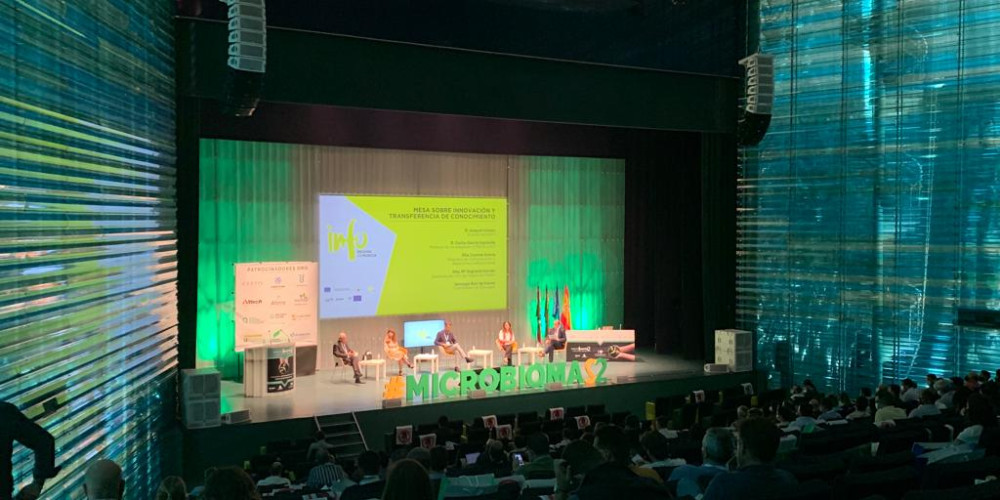 The company actively participated in the conference conference program, held on November 3 and 4 in Cartagena, Murcia, and had a stand in the exhibitor area.
Within the program of lectures, the "Improvement of the efficient use of nitrogen through the use of prebiotic biostimulation" was presented.
---
Bioiberica participated in the National Congress of Agricultural Microorganisms - Microbioma II -, as a Gold Sponsor, thus showing our commitment to advance in the field of microorganisms applied to agriculture and their contribution to sustainability and respect for the environment. Within the technical program, Anna Botta, Product Manager of Bioiberica - Plant Health gave the presentation "Improving the efficient use of nitrogen through the use of prebiotic biostimulation".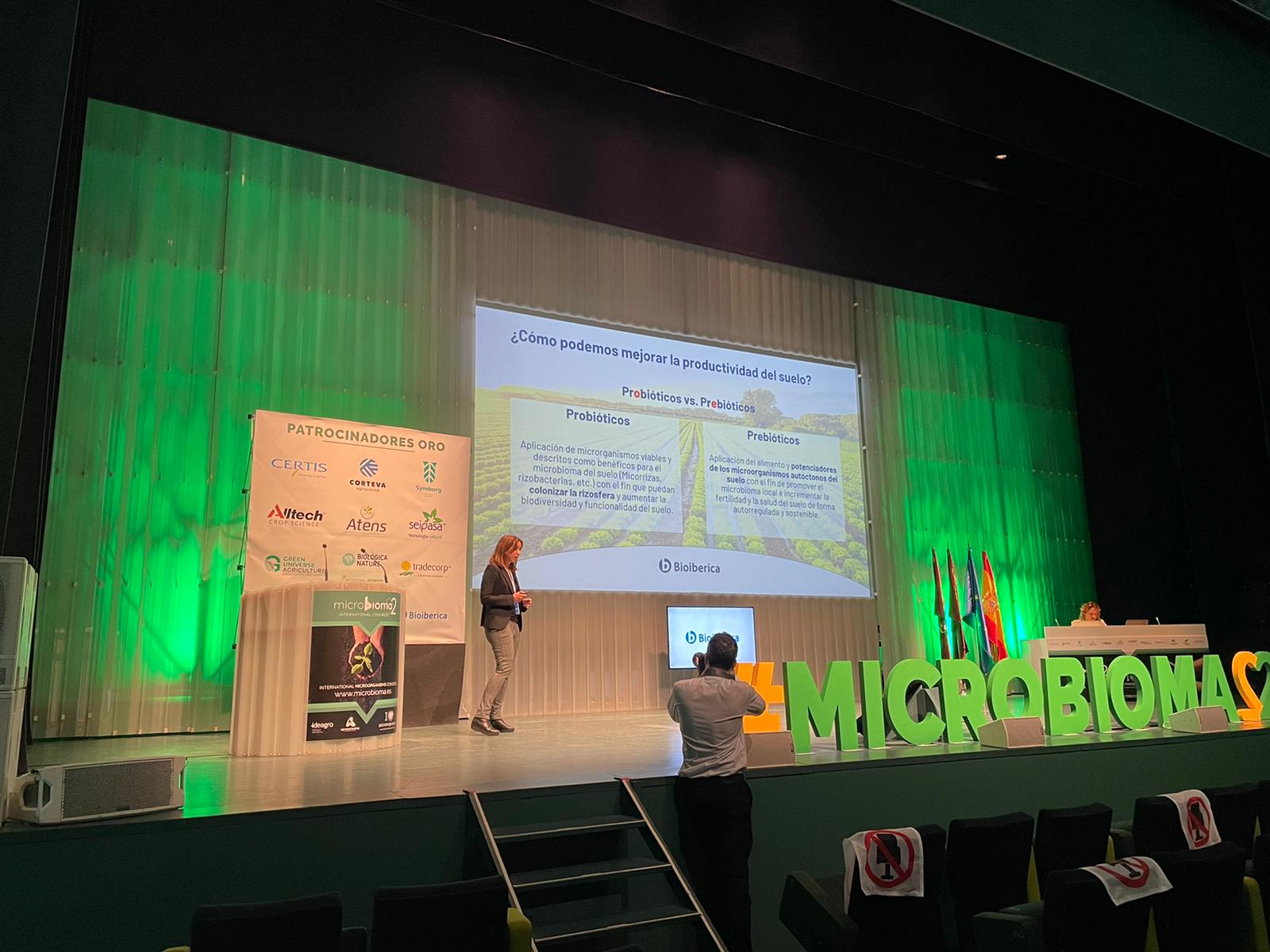 The use of nitrogen fertilizers has increased in recent decades to generate serious environmental and health pollution situations. Faced with this reality, the European Commission has launched the Green Pact to promote more sustainable agriculture, in which it has been proposed to reduce excess nutrients by 50%, among other measures.
Terramin® Pro is Bioiberica's new prebiotic biostimulant based on a high concentration of high-quality L-α-amino acids that enhances the autochthonous soil microbiota, optimizes natural resources and fertilization, improving the efficient use of nutrients, and in particular of nitrogen. In order to demonstrate the potential efficiency in the use of nitrogen, a study was carried out in lettuce (cv. Isasa) in a climatic chamber at the University of Granada in which an optimal fertilization in nitrogen (100% N) was worked. and a limiting fertilization (60% N), in which the Terramin® Pro treatment was compared with a control and a biofertilizer based on rhizobacteria (Standard).
The results obtained indicate that in nitrogen-limiting areas, the use of the prebiotic biostimulant Terramin® Pro constitutes a very useful technique in the development of crops, and also in intensive agricultural areas without nitrogen deficit, it allows reducing the use of nitrogen fertilizers without reducing crop yield, reducing economic costs and enhancing the sustainability of agriculture.
Do you want to know more about the product?
Terramin® Pro: Soil health enhancer from Bioiberica on Vimeo.