Biotech Attraction Conference
Monday, 02 November 2020
Latest news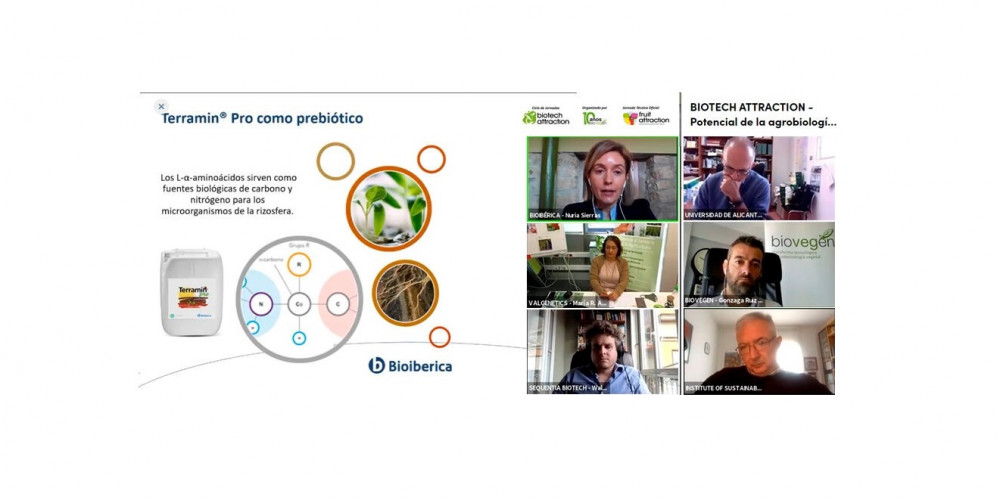 ---
Contact us if you are interested in receiving the soil microbiome study by applying the biostimulant Terramin® Pro. This week Nuria Sierras, Head of R&D Plant Health at Bioiberica, presented it at the "Biotech Attraction" conference.
Conclusion: improves the proliferation of several microorganisms with ACC-deaminase activity (anti-stress microbial enzyme).
Thank you BIOVEGEN - Plant Biotechnology Technology Platform, Fruit Attraction and all the experts with whom we have shared this technical conference.
#PlantHealth #agriculture #Sustainable Agriculture