Bioiberica is committed to sustainable and innovative solutions in agriculture in collaboration with the biotech start-up Biome Makers Inc.
Wednesday, 02 June 2021

Latest news | Terramin® Pro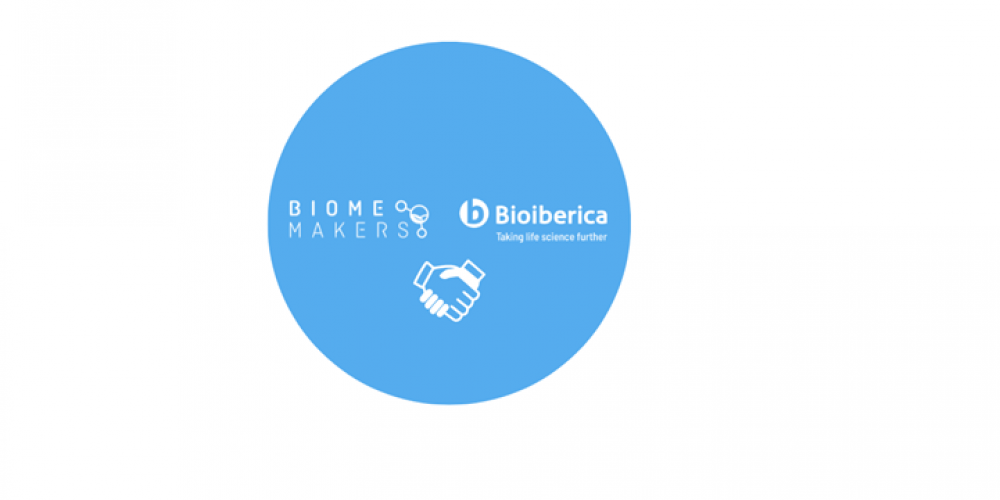 Both companies have signed a commercial, scientific and technological agreement in order to promote soil health and the use of sustainable agricultural diagnostic and management tools.
---
The Bioiberica business unit dedicated to Plant Health announces the strategic collaboration with the biotechnology start-up Biome Makers Inc. with the firm commitment to continue betting on sustainable and innovative solutions in agricultural crops.
Biome Makers is a company specialized in the analysis of the soil microbiome and the determination of the functions of the microbial communities that reside there. Its state-of-the-art Gheom® technology, based on computer-based next-generation DNA sequencing (NGS), contributes to significant advances in the microbial characterization of agricultural biomes.
Thanks to the use of this innovative technology, Bioiberica demonstrates the prebiotic effect of Terramin® Pro to promote the efficient use of nutrients, enhance plant growth and increase tolerance to plant stress in favor of nutrition and soil health.
Terramin® Pro is certified for use in organic farming. It is a formulation based on L-α-amino acids and bioactive compounds of rapid assimilation by the rhizosphere obtained naturally with the exclusive Enzyneer® technology that is commercialized in different crops by fertigation to optimize fertilization and reduce dependence on chemical fertilizers. .
"The collaboration with Biome Makers is a source of pride for Plant Health of Bioiberica. We hope this agreement is just the beginning of many more in the future. Our intention is to continue working with Biome Makers to optimize the fertilization of crops within the framework of sustainable and precision agriculture ", explains Javier Velasco, director of R&D at Bioiberica.
Bioiberica is a global company in the life sciences sector, committed to improving the health and well-being of people, animals and plants. It is a circular Bioeconomy company committed to the European Green Deal. The Bioiberica Plant Health business unit contributes to the advancement of agriculture, offering sustainable solutions to overcome plant stress, increase crop yield and improve its quality parameters. Research and develop pharmaceutical grade biomolecules for biostimulation, nutrition and bioprotection.
Biome Makers is an independent global biotechnology company that models soil functionality to improve the productivity of arable soils. Based in California, its patented BeCrop® technology integrates massive DNA sequencing and smart computing technologies based on ecological networks to decipher one of the most complex biomarkers, the soil microbiome. It has the largest database with references of soil microbiomes from various regions and crops around the world.