Bioiberica – Plant Health refuerza su apuesta por Brasil
Wednesday, 01 March 2023

Latest news | Extensive crops
Brazil is the world's leading soybean producer, with a production estimate of more than 150M tons of soybeans for the 2022-23 campaign.
Mato Grosso is one of the most important cereal-producing states in the country, representing more than 25% of the area dedicated to this crop.
---
On February 7 and 8, Bioiberica participated in its first edition of the Vitrine Tecnológica event in Água Boa (Mato Grosso, Brazil). This is a type of event in which trials and experiences of the best soybean management solutions in Brazil are shared. The conference, organized by the agricultural consultancy Terra Gerais and the agrodistributor Bioqualitá, was an excellent opportunity to reinforce Bioiberica's natural solutions for soybeans and corn.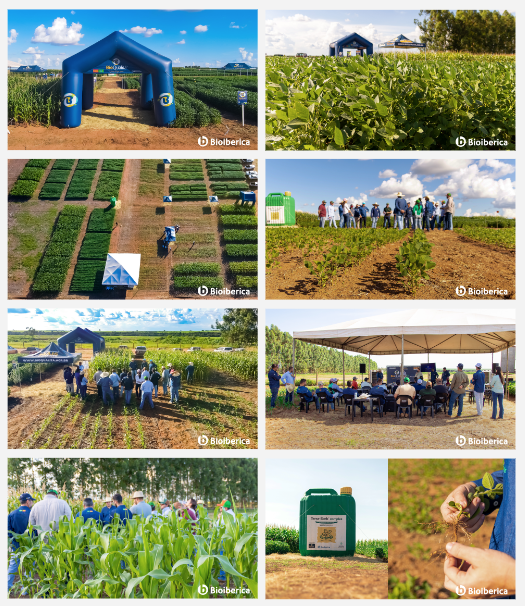 During the first day, in-situ exhibitions were held to train the technical teams in the experimental fields that Terra Gerais has in the area. The recommendations of the products were demonstrated in the field, according to the phenological phase of the crops, all of them being very visual and practical.

On the second day we counted with the presence of collaborators and farmers who had the opportunity not only to learn and see how the products work in the field, but also to attend a technical presentation on the management for high productions.

As Maiara Jacobucci, Plant Health Export Manager, told us, "By positioning specific products for soybean and corn crops, we have the opportunity to be more effective in the recommendations for each phenological stage. We provide farmers with sustainable tools to increase their production, especially with biostimulant solutions and bioavailable nutrition, especially Terra-Sorb® complex.".