Bioiberica participates in Expoliva 2021 with its range of biostimulants for olive cultivation
Thursday, 30 September 2021

Latest news | Olive Tree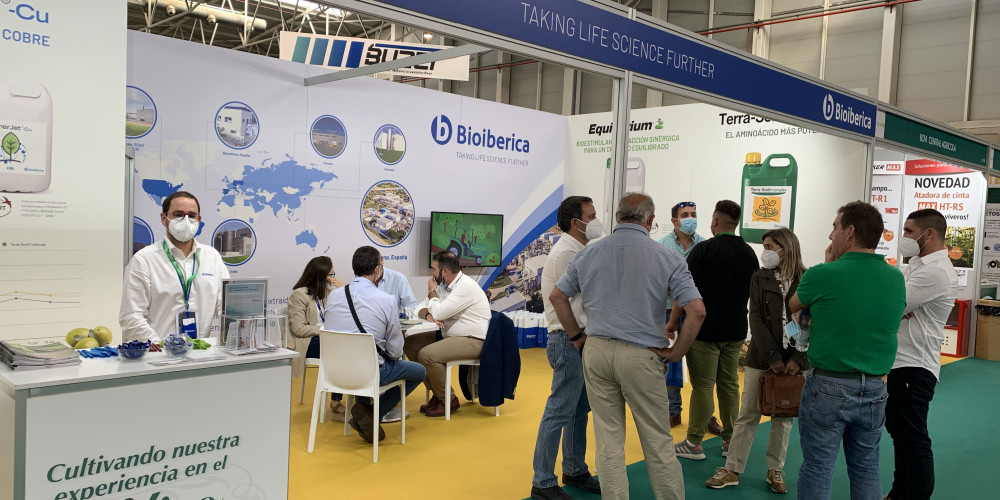 • The company is present in the interior pavilion of exhibitors with a space and presents a study on the effect of the use of biostimulants in the olive grove.
• It is the largest international event related to olive oil and related industries.
---
Bioiberica - Plant Health participated in the XX International Fair of Olive Oil and Related Industries, Expoliva, which was held from September 22 to 25 at the Palace of Fairs and Congresses of Jaén (Spain). The company had a stand in the interior pavilion of exhibitors and, in addition, presented a study on the benefits of the use of biostimulants in the olive grove through remote sensing in improving crop yield.
Expoliva is a technical, scientific and commercial event that this year celebrates its 20th edition. A benchmark fair in Spain that has the participation of the leading companies in the olive growing and olive oil sector at a national and international level. One of the data that supports the success of this edition is having 291 exhibitors, representing more than 1,020 companies. The more than 38,000 people who attended the fair before the last day must be highlighted in a very significant way, exceeding all the organization's forecasts.
The organization also highlighted that media coverage of the event has been even more important than in previous editions, due to the presence of King Felipe of Spain on the opening day.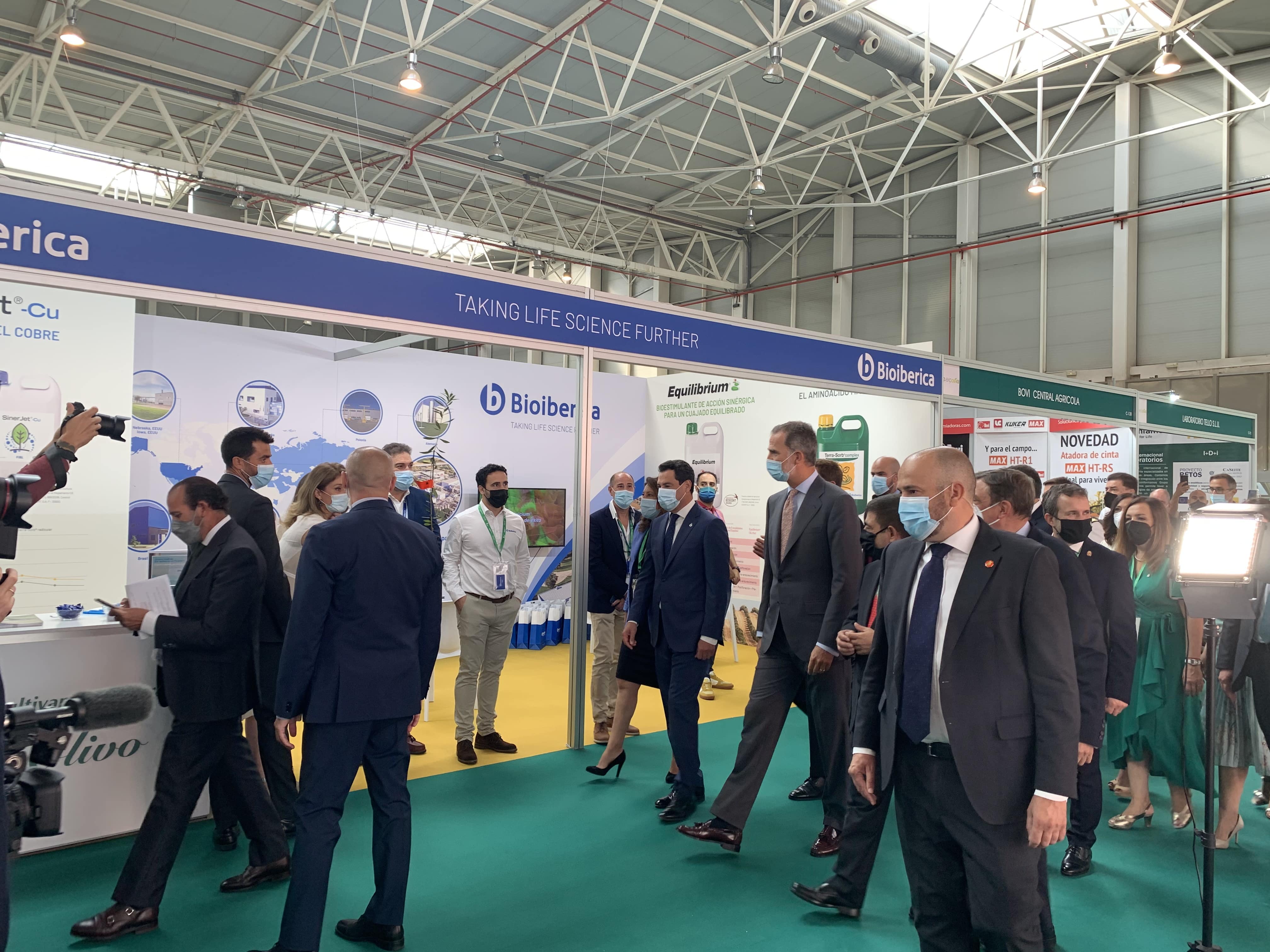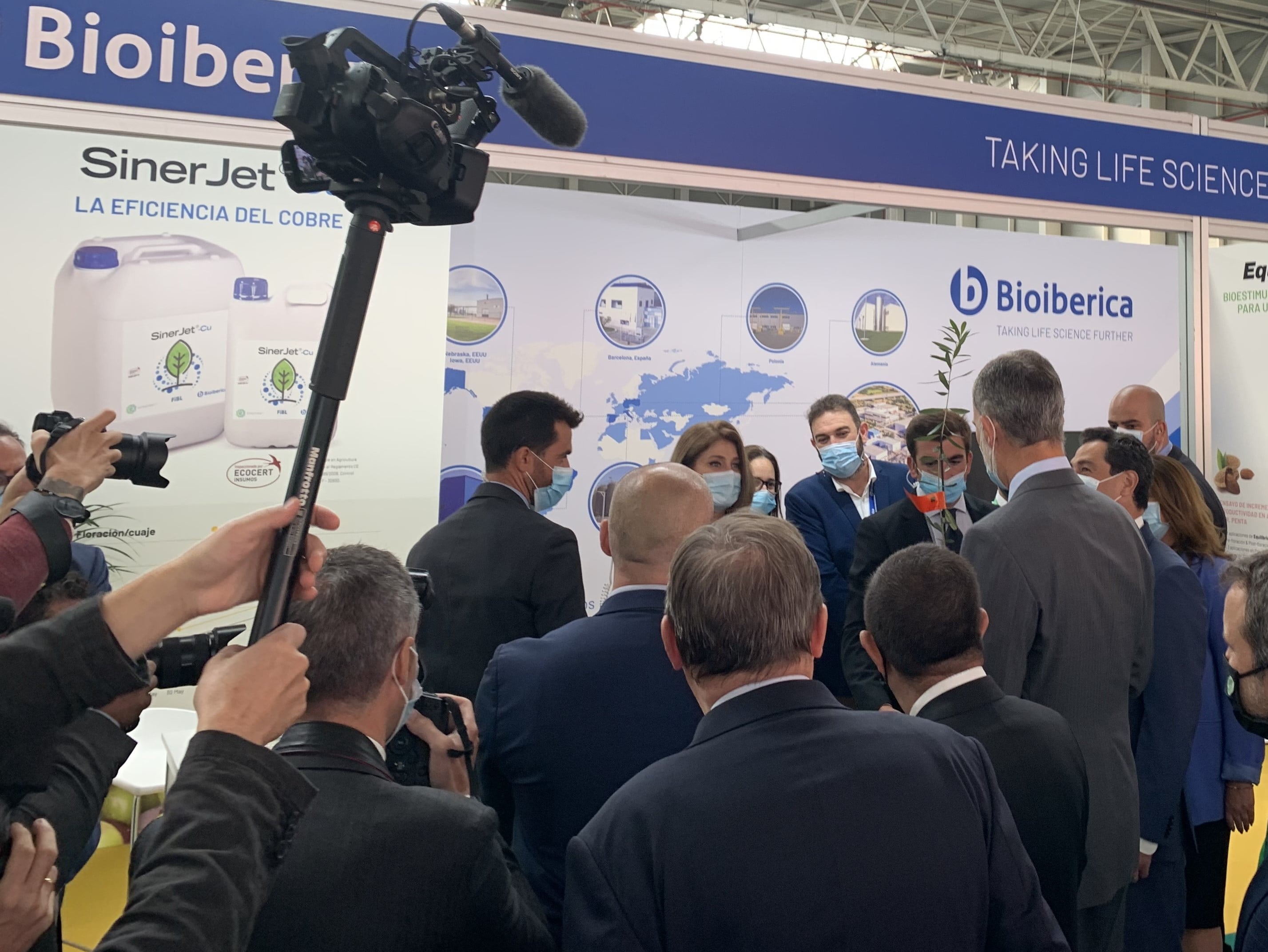 His Majesty, King Felipe VI, accompanied by the President of the Junta de Andalucía, Juan Manuel Moreno, the spanish Minister of Agriculture, Luis Planas, the Councilor for Agriculture of the Junta, Carmen Crespo and the President of the Diputación de Jaén, Francisco Reyes, as they passed by the Bioiberica stand.
Since its inception, Bioiberica - Plant Health, has attended this fair to present its range of biostimulants, the solution of natural origin to overcome plant stress, increase the yield of olive trees and improve the quality parameters of the olive. Biostimulants are products that contain substances that act on the physiology of plants, stimulating their natural processes to improve the vigor, yield, quality and useful life of crops after harvest.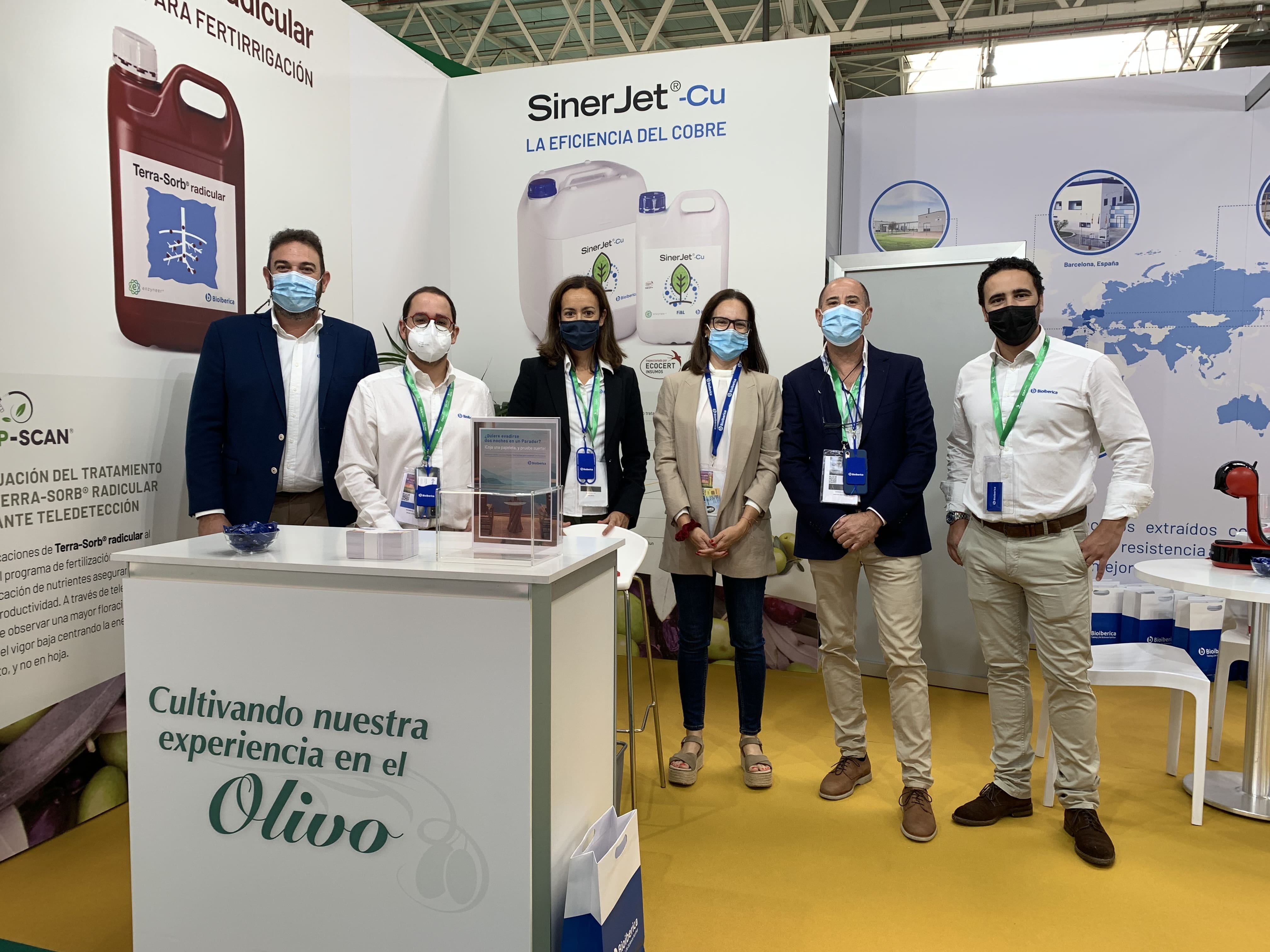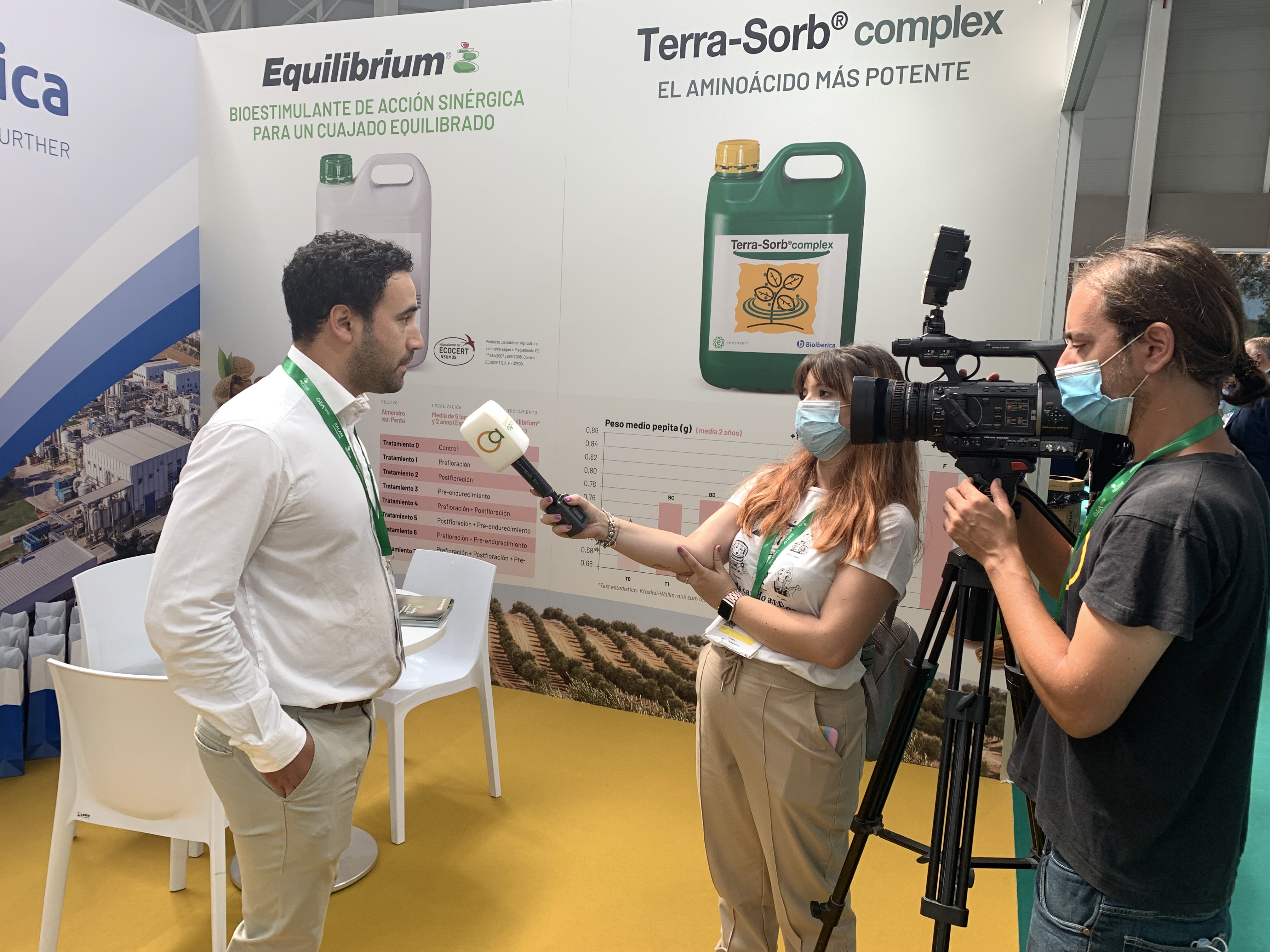 Members of the Bioiberica - Plant Health team during the fair.
For more information about Bioiberica - Plant Health solutions for the olive grove, visit our specific catalog for olive trees or contact us.